Graph compression#
The compression pipeline is implemented on top of the WebGraph framework. It takes an ORC Graph Dataset as an input, such as the ones found in the Graph Dataset List, and generates a compressed graph suitable for high intensity analyses on large servers.
Running the compression pipeline#
Compression steps#
The compression pipeline consists of the following steps: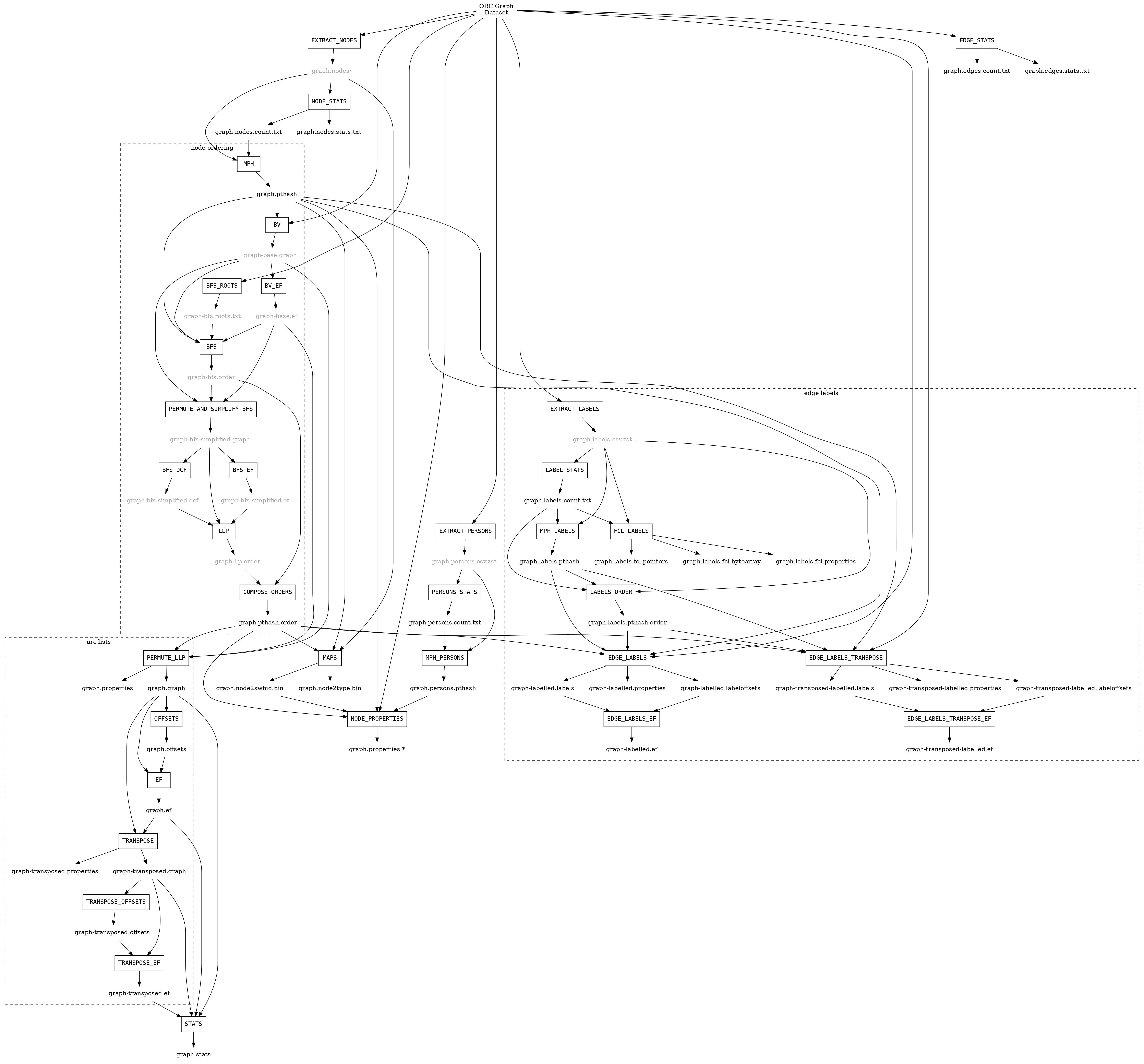 Each of these steps is briefly described below. For more details see the original Software Heritage graph compression paper [SWHGraphCompression2020], as well as chapters 9 and 10 of Antoine Pietri's PhD thesis [PietriThesis2021].
[
SWHGraphCompression2020
]
Paolo Boldi, Antoine Pietri, Sebastiano Vigna, Stefano Zacchiroli.
In proceedings of
SANER 2020
: The 27th IEEE International Conference on Software Analysis, Evolution and Reengineering. IEEE 2020.